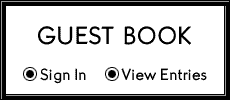 photo-Zach Taylor riding the "4th class chute," on Mt. Rainier.  photo by Ricardo Moreno, 2011.

  I have put this website together to document my snowboard mountaineering and other related adventures.  Enjoy my blog and trip reports.  My contact e-mail is ztaylor1@msudenver.edu .  Check out my other webpage documenting the history of snowboarding on Colorado's 14ers at
www.14ersnowboardproject.homestead.com
.
6/25/2013-Just went through every single trip report and cleaned things up.  All the messiness and overlapping words in many of the trip reports should be fixed now!

6/24/2013-I just got the Holy Cross trip report written from this last weekend.  It is at the bottom of the peak list on the left hand side of this page. Enjoy!

6/23/2013-I just got one report written up for a climb and snowboard descent I did on the Wetterhorn a month ago. 

6/19/2013- I should be starting to update trip reports from this season soon.  Life has been a little crazy lately but keep an eye out.  This season's descents included the east face of the Wetterhorn, the Birthday Chutes on Mt. Sneffels, the east couloir on Cathedral Peak, the north face of Castle, the Cross Couloir on Holy Cross, the Angel on Shavano, and the Grand Couloir on Mt. Aetna. 

photo-Zach Taylor riding early season powder on Vail Mountain.  11/10/2010 photo by Ricardo Moreno, 2010